BuddhaBell Meditation Timer Software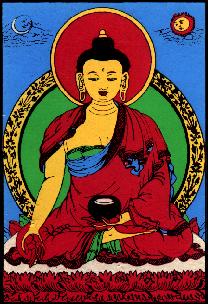 The
BuddhaBell
TM
meditation timer will time your meditation session according to your needs, using your computer to keep accurate track of the time and using your multimedia speakers to ring a "bell" at the beginning and ending of your session.
Set any length of meditation time.
Rings a bell at beginning and ending.
Programmable delay before beginning bell.
Optional "reminder" bell at any interval.
Add your own custom bell sounds.
Windows 95 and later.
Clock Bells (:15, :30, :45, :60 minutes)
Daily Bells (Set any sound to ring at any time)
Ordering Information
Download BuddhaBell Version 2.0.5 (Windows only)
$15.95 Honor System* payment via PayPal or with Credit Card
*(Try it before you buy it!)
Download BuddhaBell 2.0 (1.9M)
Audio Meditation Tracks
Audio Soundfiles for BuddhaBell
---
These audio files can be downloaded for free for use with BuddhaBell. The first 3 sounds are included in the download. Click on the link to listen and/or save on your local machine.